Europe offers a plethora of stunning mountain trails for hikers and outdoor enthusiasts. Here are some of the most beautiful mountain routes to consider:
Tour du Mont Blanc (France, Italy, Switzerland): This classic trek takes you around the majestic Mont Blanc massif, offering breathtaking views of glaciers, snow-capped peaks, and charming alpine villages.
The Dolomites Alta Via 1 (Italy): Located in the Italian Alps, this route showcases the dramatic peaks and pinnacles of the Dolomites. It traverses high mountain passes, verdant valleys, and offers unparalleled vistas.
The GR20 (Corsica, France): Known as one of Europe's toughest long-distance hikes, the GR20 covers rugged terrain through Corsica's mountainous interior. It rewards hikers with awe-inspiring vistas of jagged peaks, crystal-clear lakes, and dense forests.
The West Highland Way (Scotland, United Kingdom): Scotland's premier long-distance trail, the West Highland Way, takes you through stunning landscapes, including the rugged Highlands, shimmering lochs, and charming Scottish villages.
The Lycian Way (Turkey): For a blend of coastal beauty and mountain scenery, the Lycian Way is an exceptional choice. This long-distance trail follows ancient trade routes, offering stunning views of the turquoise Mediterranean Sea and the rugged Taurus Mountains.
The Camino de Santiago (Spain, France): Although not a traditional mountain trek, the Camino de Santiago provides a unique cultural and spiritual experience. Various routes, such as the Camino Francés and the Camino del Norte, traverse beautiful landscapes and mountains.
The Rota Vicentina (Portugal): This coastal trail combines breathtaking ocean vistas with mountainous terrain along Portugal's southwestern coastline. Hikers can explore rugged cliffs, pristine beaches, and peaceful countryside.
The Romsdalseggen Ridge (Norway): Located in the Romsdal region, this challenging ridge hike treats adventurers to awe-inspiring views of towering peaks, deep fjords, and lush valleys.
The Julian Alps (Slovenia): Slovenia's Julian Alps offer a wealth of picturesque trails. The Seven Lakes Valley, Triglav National Park, and the Soča Valley are just a few highlights where you can witness stunning alpine scenery.
The Wicklow Way (Ireland): Experience the enchanting landscapes of the Emerald Isle on the Wicklow Way. This trail traverses the Wicklow Mountains, passing through charming glens, tranquil lakes, and rolling green hills.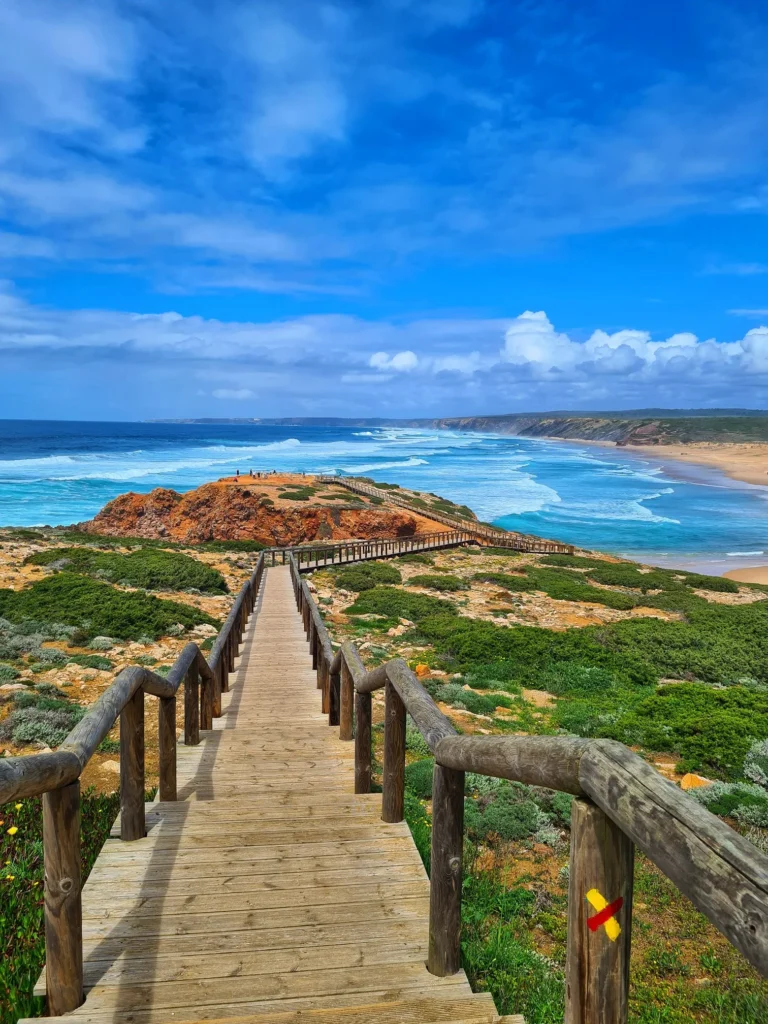 Remember to research each trail, and consider the difficulty level, weather conditions, and any permits or safety precautions required before embarking on your adventure. Enjoy exploring Europe's beautiful mountain routes!